Fall Semester Hours
Mon-Thurs:7:45am-11:45pm
Friday: 7:45am-10:00pm
Saturday: 8:00am-8:00pm
Sunday: 12 noon-11:45pm
Spring Semester Hours
Mon-Thurs:7:45am-11:45pm
Friday: 7:45am-10:00pm
Saturday: 8:00am-8:00pm
Sunday: 12 noon-11:45pm
Summer Hours
Mon-Thurs:7:45am-10:00pm
Closed Friday
Saturday 10:00am-4:00pm
Closed Sunday
See complete schedule for holidays and exceptions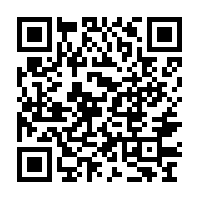 How to get it:
Shoot the QR code above with your smartphone's QR Code Reader app. Don't have a QR app? Go to your app store and search for "qr code reader".
You will be taken to the app store appropriate to your smartphone or device, where you can download Cheng Library Mobile, free.
Welcome to the David & Lorraine Cheng Library
This research guide is designed to highlight resources and services available through Cheng Library. You will also find information about the Common Reader, The Shallows: What the Internet is Doing to our Brains. Please use the tabs at the top for resource categories.
Common Reader 2014: The Shallows by Nicholas Carr
"Once I was a scuba diver in a sea of words. Now I zip along the surface like a guy on a Jet Ski."
Excerpt from W.W. Norton, Inc Book Review:
"Is Google making us stupid?" When Nicholas Carr posed that question, in a celebrated Atlantic Monthly cover story, he tapped into a well of anxiety about how the Internet is changing us. He also crystallized one of the most important debates of our time: As we enjoy the Net's bounties, are we sacrificing our ability to read and think deeply?
Now, Carr expands his argument into the most compelling exploration of the Internet's intellectual and cultural consequences yet published. As he describes how human thought has been shaped through the centuries by "tools of the mind"—from the alphabet to maps, to the printing press, the clock, and the computer—Carr interweaves a fascinating account of recent discoveries in neuroscience. Our brains, the historical and scientific evidence reveals, change in response to our experiences. The technologies we use to find, store, and share information can literally reroute our neural pathways.
The Mindset List was created at Beloit College in 1998 to reflect the world view of entering first year students. It started with the members of the class of 2002, born in 1980. Check out this year's list and past years to see how the world has changed! http://www.beloit.edu/mindset/
Have a Question? Contact a Librarian:
By phone
Call 973-720-2116
The Reference Desk is staffed until 10PM Sunday-Friday and until 8:00pm on Saturday.
By e-mail
Send your question to the Reference Desk via email - refdesk@wpunj.edu